Director of Staffing Named GCS Employee of the Month
Alison Yates part of "backbone of a solid organization"
 Greensboro, N.C. – With nearly 10,000 employees, staffing is an important task for Guilford County Schools. It's one that director Alison Yates handles with "urgency, efficiency and integrity," according to Yates' nomination for employee of the month. Yates, who has been with the district for nearly 22 years, earned that title yesterday in front of family and co-workers.
Staffing for a large district such as GCS involves more than just hiring employees, which in itself is a huge task, with hundreds of new hires just in the summer alone. Yates and her team are also responsible for making sure that teachers have the proper licensure and maintain their teaching credentials through continuing education.
She was nominated by Jessica Bohn, principal at Gibsonville Elementary, who wrote, "Alison can be counted on to provide honest, thoughtful and timely input on a consistent basis. While central office directors are not often recognized for this award, people like Alison are the backbone of a solid organization. Even in the most strenuous of times in the Human Resources department, Ms. Yates responds to principals with urgency, efficiency and integrity. Principals depend on Alison for critical matters, and we know she understands our role too. Alison is a great asset to the students, staff and community of Guilford County Schools."
As the October GCS employee of the month, Yates received a $50 Visa gift card courtesy of Greensboro Jaycees, which sponsors the Employee of the Month program. Her photo will hang at the district's central offices and at the Greensboro Jaycees office.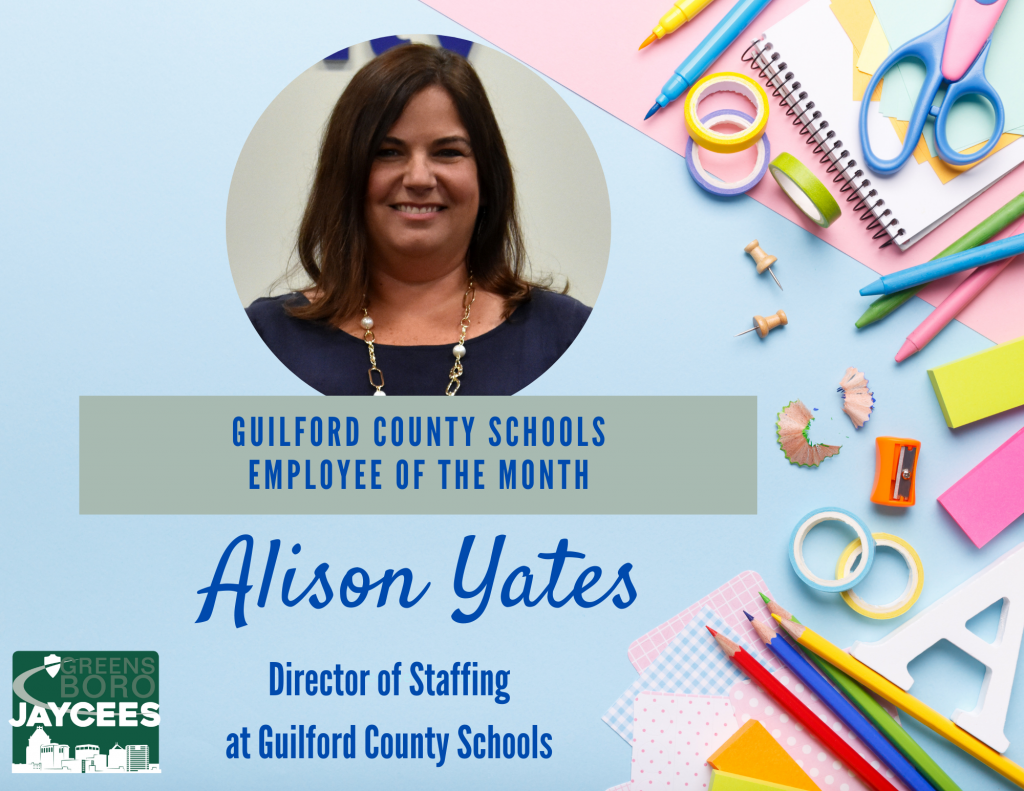 Posted Under: News