Attendance Officer is October GCS Employee of the Month
Greensboro, N.C. – A friendly face and a welcoming smile can make all the difference when your day is off to a rough start. Aimee Dabbs, attendance officer at Southeast High, makes sure she gives her students an extra dose of kindness and understanding, just like she would with a family member. That caring connection with her Southeast family earned Dabbs the title of October GCS Employee of the Month.
Dabbs was nominated by several of her colleagues at Southeast High, including media specialist Melissa Rich, who wrote, "No matter what the reason is why a student comes in late or leaves early from SEHS, Aimee is such a ray of sunshine to the student, their parent, and the teacher whose class they are in!  You have no idea how much of a positive influence she has on kids who are coming or going. Sometimes these students have come from terrible circumstances, and she is the first person they encounter!  She makes such a huge difference in how students begin their day! We could not function without her. Her love for them is evident in all she does."
Dabbs received a $50 gift card courtesy of the Greensboro Jaycees. During the month of October, her photo will be displayed at the district's central offices, at Southeast High and in the Greensboro Jaycees office.
About Guilford County Schools
Guilford County Schools, the third largest school district in North Carolina and among the largest of more than 14,000 in the United States, serves nearly 70,000 PK-12 students at 124 schools. With approximately 9,800 employees, GCS works in partnership with parents, businesses, colleges and the community to deliver an education that connects student interests and skills with the careers and economy of our future here and around the world. We provide educational choices to meet individual student needs in a culturally diverse citizenship and new opportunities to help our students grow. For more information, visit the district's website at www.gcsnc.com.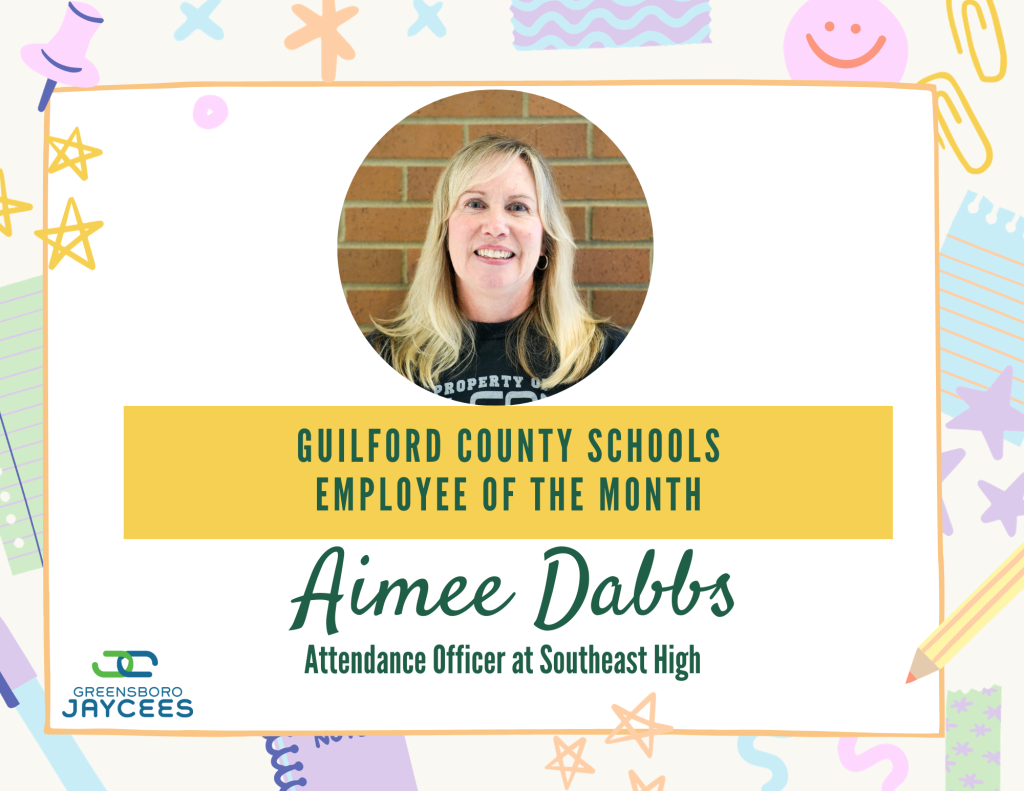 Posted Under: News