Lights for Liberty Vigil for Detained Migrants
07/12 @ 6:30 pm

-

9:00 pm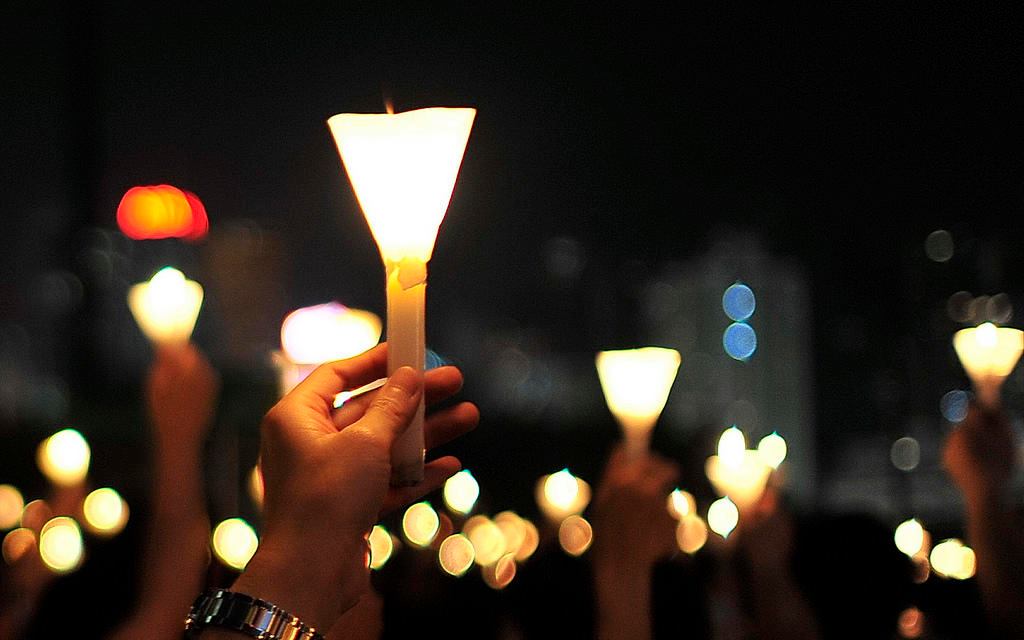 On July 12th, we are holding a public vigil to raise awareness about the situation of detained migrants, with the goal of ending concentration camps and the inhumane treatment of migrant children and adults.
Hundreds of cities around the nation are holding vigils under the umbrella of "Lights for Liberty" on that date and time, as a moment of collective grief. By joining together in this way, we can show that we will not let human rights abuses continue.
Our vigil will include speakers, Latinx musicians and artists, as well as migrants who share their stories. It is an inclusive event that will be bilingual in English and Spanish, and welcoming of all immigrant, refugee and non-immigrant communities. The permit for the use of a large public space has been submitted and we will announce the location when our permit has been approved.
Please bring a battery-operated candle to the event, which we will all light at 8pm EST. We will also be lighting up social media, using the hashtags:
#Lights4Liberty #DontLookAway #EndUSconcentrationcamps
This event was organized in a non-partisan manner by private citizens in collaboration with the following local non-profit organizations:
Siembra NC https://www.facebook.com/SiembraNC/
FaithAction International House https://faithaction.org/
Latino Community Coalition of Guilford County
League of Women Voters of the Piedmont Triad
Guilford County Indivisible
Scuppernong Books