Custodial Area Manager Named GCS Employee of the Month
A trusted leader in custodial services will close out her GCS career on a high note. Today, just a month away from her expected retirement, custodial area manager Faye Clayton was named the December GCS Employee of the Month.
As a custodial area manager for 15 years, Clayton supervises custodial services at about a dozen schools, ensuring that the work is top notch. She's also there to assist custodians with issues that may arise in their buildings and help them improve their skills.
"Ms. Faye has been a positive influence for me in being a lead custodian," wrote Myrtle Terry, lead custodian at Ragsdale High, in one of several nominations. "She showed me how to deal with the difficult challenges that come with this job with a smile on my face. She has been a wonderful mentor for me. I love her spirit and how she chooses to handle conflicts."
Clayton received a $50 gift card courtesy of the Greensboro Jaycees. During the month of December, her photo will hang at the district's central offices, in the custodial services department and at the Greensboro Jaycees office.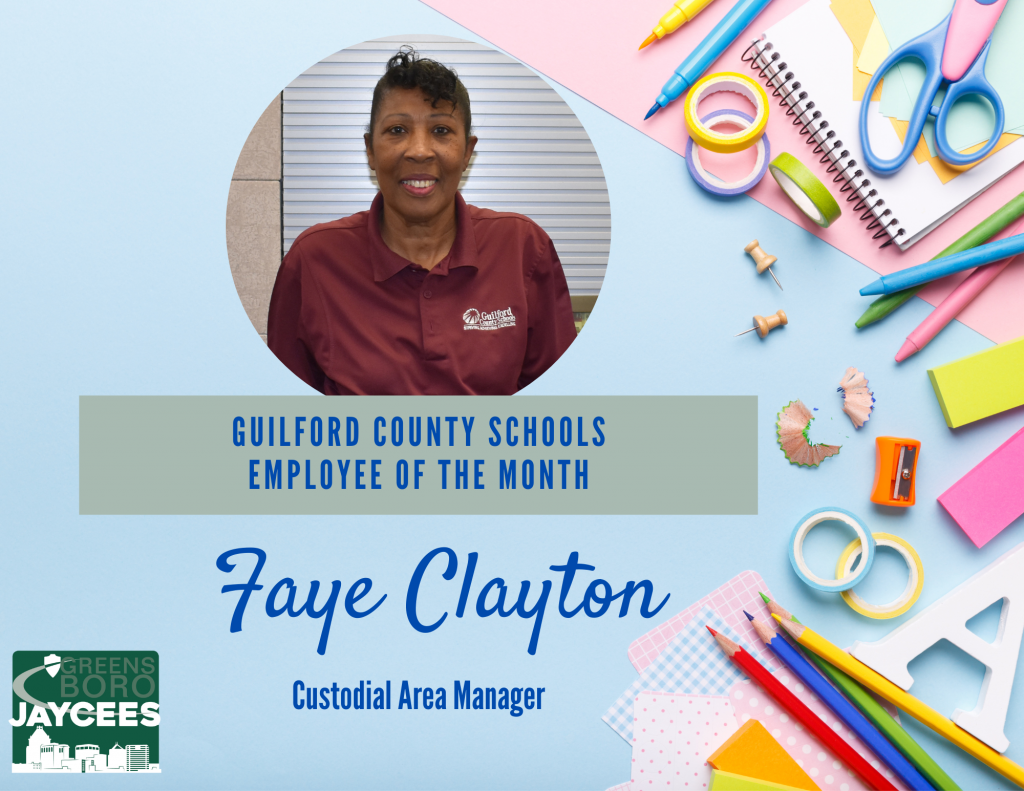 Posted Under: News